Blum Centers at Other UC Campuses
UC Berkeley's Blum Center for Developing Economies is part of a growing network of interdisciplinary hubs at the University of California focused on understanding and acting on global poverty. They include:
UC Davis
Founded in 2010, The UC Davis Blum Center draws on the campus' leadership in agriculture, environment and natural resources, energy, public health, and entrepreneurship to find sustainable solutions to global poverty.
UC Merced
Founded in 2013, the UC Merced Blum Center catalyzes improvement in quality of life for the least prosperous people of the San Joaquin Valley, as well as for analogous regions around the globe, through research, technology innovation, education, and community partnerships.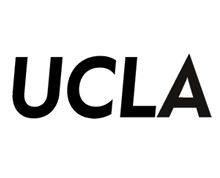 UCLA
Founded in 2012, the UCLA Blum Center seeks to identify and promote solutions in health policy and practice in Latin American in collaboration with more than 18 schools and centers on the UCLA campus and partnering institutions in Latin America.
UC San Diego Blum Cross-Border Initiative
The Cross-Border Initiative of UC San Diego will develop new programming and curricula on regional poverty research and practice in the San Diego-Tijuana region.
UC Irvine Blum Center for Poverty Alleviation
The UC Irvine Blum Center will offer an undergraduate minor and a graduate concentration in Civic Engagement and Poverty Alleviation, drawing upon existing campus strengths in alternative energy, hydrology, appropriate technology, social computing, alternative finance, public health, sustainability science, and public policy.
UC Santa Cruz Blum Center on Poverty, Social Enterprise, and Participatory Governance
The UC Santa Cruz Blum Center will serve as the campus hub for education and collaborative research opportunities for faculty and students to understand and reduce poverty.
UC Riverside Blum Poverty Initiative
The Riverside Blum Poverty Initiative will engage in research, teaching, and outreach activities to address the problem of regional poverty in the Coachella Valley in the eastern part of Riverside County and will focus primarily on the nexus between poverty, water, and sustainability.
---
Forthcoming Centers:
UCSB Blum Center for Global Poverty Alleviation and Sustainable Development
The UC Santa Barbara Blum Center will serve as a campus hub for research and public programming relating to global poverty alleviation and sustainable development and will offer a new Global Poverty Alleviation and Sustainable Development minor.