Team

S. Shankar Sastry is Dean of the College of Engineering, and the NEC Distinguished Professor of Electrical Engineering and Computer Sciences. He also holds faculty appointments in the Departments of Bioengineering and Mechanical Engineering. He was formerly the Director of CITRIS (Center for Information Technology Research in the Interest of Society) and the Banatao Institute @ CITRIS Berkeley. In 2000, he served as Director of the Information Technology Office at DARPA. From 1996-1999, he was the Director of the Electronics Research Laboratory at Berkeley, an organized research unit on the Berkeley campus conducting research in computer sciences and all aspects of electrical engineering. Prior to joining the EECS faculty in 1983 he was a professor at MIT.
(510) 642-5771 | sastry[at]coe[dot]berkeley[dot]edu
---
Alice M. Agogino, Education Director
Alice M. Agogino is the Roscoe and Elizabeth Hughes Professor of Mechanical Engineering and serves as the Chair of the Graduate Group in Development Engineering and Education Director of the Blum Center for Developing Regions.  Agogino has served in a number of other administrative positions including Chair of the UC Berkeley Division of the Academic Senate, Associate Dean of Engineering and Director of the Instructional Technology Program. She also served as Director for the Synthesis Engineering Education Coalition and continues as PI for theDesignExchange educational portal. She is a member of the National Academy of Engineering (NAE) and has served on a number of committees of the National Academies, including the Committee on Women in Science, Engineering and Medicine.  With over 280 peer-reviewed publications, Agogino has supervised 157 MS projects/theses, 50 doctoral dissertations and numerous undergraduate researchers. She has won numerous teaching, best paper and research awards, including 2017 ASME Design Theory and Methodology Award, 2015 ASME Ruth and Joel Spira Outstanding Design Educator Award ", AAAS Lifetime Mentoring Award, 2013; Pi Tau Sigma Professor of the Year, 2011; Chancellor's Community Service Award, 2010; Faculty Award for Excellence in Graduate Student Mentoring, 2007.

(510) 642-6450 | agogino[at]berkeley[dot]edu
---
Maryanne McCormick, Executive Director
Maryanne McCormick is the Executive Director of the Blum Center and the Executive Director of the Big Ideas@Berkeley initiative. In that capacity, she is responsible for the strategic vision and overall operation of these multidisciplinary, multi-campus research and education efforts. In addition, she is Special Advisor at the Development Impact Lab, a global consortium of research institutes, non-governmental organizations, and industry partners, headquartered at UC Berkeley, committed to advancing international development through science and technology innovations. She holds an academic appointment at Berkeley Law School. Prior to joining UC Berkeley, she spent a decade in Washington, DC, serving on the staff of Senator Daniel Patrick Moynihan, as advisor at the Federal Communications Commission, and as public policy manager for Corning Incorporated. McCormick has a JD from Catholic University, graduating first in the class, an MBA from George Washington University, and a BA from the College of the Holy Cross. She is a member of the California Bar.
(510) 847-6851 | mmccormick[at]berkeley[dot]edu
---
Chetan Chowdhry, Director of Student Programs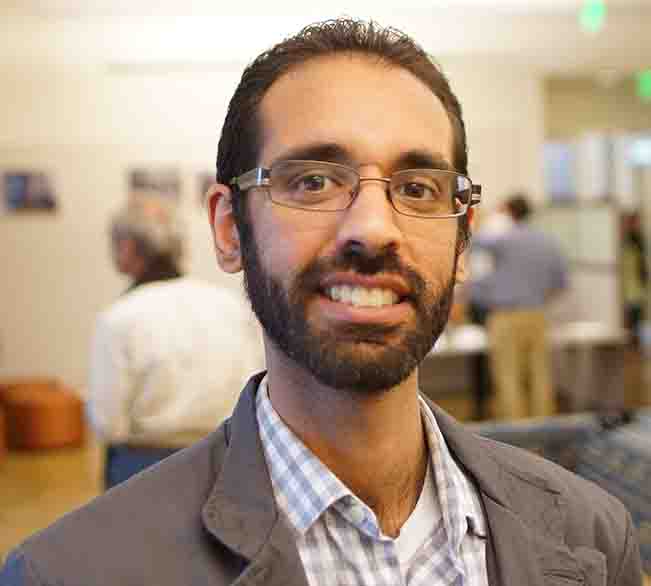 Chetan Chowdhry manages and serves as the Academic Advisor for the Global Poverty & Practice Minor. Prior to joining the Blum Center team, Chetan served as a Graduate Coordinator with the University of Maryland Multicultural Involvement and Community Advocacy Office. He holds a Master's degree in Counseling and Personnel Services from the University of Maryland, College Park, and a Bachelor's Degree in Political Science and Environmental Analysis & Design from UC Irvine.
(510) 664-4423 | cchowdhry[at]berkeley[dot]edu
---
Claudia Cohan, Director of Project Development
Claudia Cohan directs project development at the Blum Center, serving to build resources for the Global Poverty and Practice Minor, Big Ideas@Berkeley, Development Impact Lab, and Social Impact initiatives. Previously she spent ten years in the Haas School of Business, where she helped strengthen fundraising capacity for the school through a variety of new programs. Her specializations in nonprofit management and fundraising were developed during her many years working in environmental organizations including as executive director of Lindsay Wildlife Museum and development directors of Sustainable Conservation and The Nature Conservancy. She holds a MBA from the Haas School of Business and a degree in plant science from UC Davis.
(510) 642-6267 | cohan[at]berkeley[dot]edu
---
Phillip Denny, Director, Big Ideas Contest
Phillip Denny serves as the Senior Program Director of the Blum Center for Developing Economies, a position he assumed shortly after the Center was established in March 2006. He manages the Big Ideas@Berkeley contest–one of the oldest and most respected student innovation competitions in California. In this capacity, he has encouraged and supported approximately 1,400 interdisciplinary teams to develop creative solutions to today's most pressing social challenges. Under Phillip's direction, the Big Ideas Contest has helped secure millions of dollars in seed funding for student start-ups, expanded the contest to 18 campuses, and recruited over 1,000 industry, government and non-profit experts to judge ideas and mentor participants. He has also been integral in developing key partnerships across academia, private sector organizations, and entrepreneurship networks to strengthen social innovation initiatives on campus. As recognition for his leadership of Big Ideas, he received UC Berkeley's Chancellor's Outstanding Staff Award in 2015. Prior to joining the Center, Denny held leadership roles in multiple successful grass-roots and political campaigns, specializing in research and communications strategies for both candidates and organizations.
(510) 666-9120 | pdenny[at]berkeley[dot]edu
---
Adrienne Chuck, Program Manager, Big Ideas Contest
Adrienne Chuck joined the Blum Center in 2014 and currently serves as the Program Manager for the Big Ideas@Berkeley Contest. She recently received an MPP from UC Berkeley's Goldman School of Public Policy, where she focused on international development, program evaluation, and agricultural development. Prior to joining the Blum Center, she worked on food security, governance, and US-Africa foreign policy-focused programs at Land O'Lakes International Development, Innovations for Poverty Action, the World Bank, and the Atlantic Council.
achuck[at]berkeley[dot]edu
---
Taren Heintz, Director of Events, Operation and Outreach
Taren is originally from Seattle and has lived and worked for several Universities in the United States and Europe.  She obtained a BA in History and Religious studies from Central Washington University and studied abroad in Scotland at Dundee and St Andrew's Universities.  Taren is an Associate of the International Entrepreneurship Educator's Program, reflecting her significant contributions to entrepreneurial and enterprise education at international universities. While at Cardiff University, Taren worked in the Cardiff Enterprise team, which aims to help students achieve their potential through experiential learning and student led engagement projects. She has mentored, advised and awarded seed funding to student entrepreneurs working on both social and for profit ventures. Following this, Taren was appointed Research and Enterprise Manager at Cardiff Metropolitan's School of Art and Design. There she focused on both fundraising and managing large research projects while managing a dynamic team of designers, makers and artists. Having joined the Blum Center in 2017, Taren will be coordinating events, working on outreach projects and overseeing day to day operations of the Blum Center.
510 666-9121 | theintz[at]berkeley[dot]edu
---
Gladys Khoury, Director of Finance
Gladys Khoury directs all financial aspects of the Blum Center including accounting practices, budgeting, financial planning, financial analysis, and monitoring of financial performance. From 2006 through 2009, Khoury was a Senior Research Administrator and Program Manager for the TRUST Center in UC Berkeley's College of Engineering. From 2001 through 2006, she was Senior Contracts and Grants Officer, at UC Berkeley's Controller's Office, and from 1989 through 2001 she was Controller and Office Manager for California Engineering in San Francisco. Gladys holds an MBA in Finance, with a BA in Accounting and Finance from the University of California, Berkeley. She is also an active member with the California Association of Realtors as a Real Estate Broker licensed by the state of California.
(510) 664-4880 | gkhoury[at]berkeley[dot]edu
---
Heather Kinlaw Lofthouse, Director of Special Projects
Heather Kinlaw Lofthouse is the Director of Special Projects at the Blum Center, managing the operation and progress of the Center's ongoing work and new projects, including its expansion to all 10 UC campuses. Heather recently served as the founding Managing Director for Inequality Media, a new non-profit founded by Former Secretary of Labor, Robert Reich. Previously, she developed health and education programs for children in the US and Latin America as Managing Director of Absolute Return for Kids US, and managed and contributed to a body of research on social franchising as Program Manager for the Private Sector Healthcare Initiative at UCSF's Global Health Group. She has a Master's in Public Policy and a Master's in Public Health from UC Berkeley and a BA in Philosophy and Religion (Islamic focus) from George Washington University.
(510) 666-9135 | hlofthouse[at]berkeley[dot]edu
---
Sophi Martin, Innovation Director

Dr. Sophi Martin develops and executes scaling strategies for technologies coming out of the Blum Center ecosystem, working with faculty and students to grow their impact. She also supports social innovators across the campus and Blum Center network in the Big Ideas contest and Social Innovator OnRamp curriculum. She contributes to the strategy and implementation of Blum Center growth, DIL, and the Development Engineering Designated Emphasis. From 2010 to 2014, Sophi worked for the College of Engineering at the University of Illinois at Urbana-Champaign in corporate relations and research administration. Sophi holds a Ph.D. in Materials Science and Engineering and a B.S. in Engineering Physics, both from UC Berkeley, and brings her passion for engineering to her role in transitioning science from the lab bench to making real impact on the world around us.
sophi[at]berkeley[dot]edu
---
Morgan Hillenbrand, Director of Communications
Morgan Hillenbrand joined the Blum Center as Director of Communications in April 2017. Previously Director of Global Communications for Tetra Tech International Development Services, Morgan has over a decade of experience providing media, policy, advocacy, marketing, behavior change, and crisis communications support to mission-driven organizations and government agencies, including USAID programs in 35 countries totaling over $1.5B in contract value. Morgan recently returned to the US from Bogota where she was supporting the government of Colombia to implement key aspects of the historic peace deal being negotiated between the government and the Federal Revolutionary Armed Forces (FARC). She has a Master's in International Communication with a focus in behavior change and social marketing from the School of International Service at American University, and a BA in journalism from Loyola University.
morgan.hillenbrand[at]berkeley[dot]edu
---
Clare Talwalker, Interim Director, GPP Minor
Clare Talwalker is a Lecturer in the International & Area Studies Teaching Program. She teaches courses on qualitative methods, global poverty action, human rights, South Asia and economic anthropology. She has advised student groups including Haath Mein Sehat (water and sanitation in India) and Bare Abundance (food justice in the Bay Area).
ctalwalker[at]berkeley[dot]edu
---
Dr. Ashley Muspratt, DevEng Fellow
Ashley Muspratt is a waste-to-energy entrepreneur focused on using business to solve human waste management challenges in developing cities. Ashley has a Ph.D. from Berkeley's Energy & Resources Group ('09) and an M.S. from Civil & Environmental Engineering. Ashley is driven in her work by a passion for protecting the environment and a penchant for tackling global challenges. Ashley just relocated to Berkeley after being based in sub-Saharan Africa for the last seven years, where she lived in Ghana, Kenya, and most recently Rwanda. When not managing poop (including that of two sons in diapers), she's enjoying getting re-acquainted with the wonderful outdoors, people, and food in the Bay Area.
---
Jennifer Walske, Visiting Fellow
Dr. Jennifer Walske is a visiting professor at the Blum Center and a social impact fellow at Berkeley-Haas, publishing with Dr. Laura Tyson. As a writer, researcher, and investor, Dr. Walske works closely with social enterprises, sitting on numerous for-profit and non-profit boards, including Fair Trade USA, Net Impact, Better VC, and the San Francisco Ballet. In 2016 Dr. Walske received an "outstanding research" award, and, in 2011, a "best paper" award from NYU Stern's Social Entrepreneurship Conference. Dr. Walske has received the Cheit Award for Teaching Excellence at Berkeley-Haas, and the Faculty Academic Excellence Award at University of San Francisco's School of Management. Dr. Walske holds a doctorate from Boston University, an MBA from Santa Clara University and a bachelor's degree from UC Santa Barbara. Prior to her academic career, Dr. Walske was a highly ranked investment banking securities analyst and a product line marketing manager within CAD/CAM/CAE.
jmwalske[at]berkeley[dot]edu
---
Rachel Dzombak, Innovation Fellow
Dr. Rachel Dzombak is an Innovation Fellow at the Blum Center for Developing Economies and a Post-Doctoral Fellow at the Haas School of Business. She researches methods for interdisciplinary collaboration in higher education and teaches classes and workshops on how to use design and systems thinking to address critical societal issues. Rachel holds a PhD in Civil and Environmental Engineering from the University of California, Berkeley. Her dissertation work in conjunction with the Laboratory for Manufacturing and Sustainability focused on the roles of product design, remanufacturing, and reverse logistics in enabling sustainable supply chain decisions. Rachel also holds a BS from Penn State University in Bioengineering. While at Penn State, Rachel co-founded a company in Nyeri, Kenya that introduced preventative health services in rural communities. She also led the editing team for a book titled, 'Solving Problems that Matter (and Getting Paid for It!)' that helps students navigate impact-driven career paths.
dzombak[at]berkeley[dot]edu
---
---
UC Berkeley Students at the Blum Center
Each semester, the Blum Center is fortunate to work with many talented students at UC Berkeley. Since the Center began in 2006, we've supported over 250 graduate students and 90 undergraduate students — who've worked with us as researchers, instructors, designers, writers, peer advisors and office assistants. We are grateful to all the students who have chosen to work with us in Blum Hall.
---
Graduate Students
---
Juno Fitzpatrick, Master of Development Practice candidate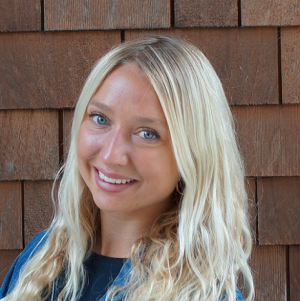 Juno Fitzpatrick is the Network Coordinator for Big Ideas, an innovation contest designed to inspire, support and fund student-led social ventures across 18 participating universities. Juno has experience working in International Development, implementing projects on ground in Sub-Saharan Africa, South Asia and Small Island Developing States in the North Pacific. As former project coordinator for an environmental rights organization in the Niger Delta, Nigeria, she has facilitated projects with the United States Conflict and Stabilization Operation (USCSO), Cordaid and the International Institute of Environment and Development (IIED). Currently, Juno is pursuing a Masters in Development Practices in UC Berkeley's College of Natural Resources' with a concentration in climate change adaption, mitigation and human rights.
---
Undergraduate Students
---
Annie Zheng, Design Assistant
Annie Zheng is currently a sophomore studying Civil Engineering. Her passion for architecture and structural design was what inspired her to study this subject. She initially took up graphic design as a hobby and has been trying to broaden her experience. Since then, she has designed for the Berkeley Advertising Agency and has worked on design projects for other organizations and research labs. During her free time she enjoys exploring big cities, doing photography, and drinking coffee in aesthetic cafes.
---
Tina Ye, Web Developer/Designer
Tina is currently a sophomore at UC Berkeley and assists the Blum Center as a Web Developer/Designer. She enjoys coding, designing things, and taking photos. Tina has always been captivated by the strength and capabilities of computer technology and its impact on our society. She is also fascinated with how design, especially web design, can communicate ideas with beauty and efficiency, and she has done web design for various clubs and organizations. Tina is passionate about helping others and has dedicated hundreds of hours to serving her community, including teaching & tutoring her peers and children of different ages, volunteering at community events, visiting convalescent homes, and serving at homeless shelters in downtown San Diego. She also enjoys traveling around the world to learn new things and experience different cultures. In her free time, she likes gathering aesthetic things on Pinterest, tending to her succulent babies, playing piano, and pampering her dog.
---
Julie Wong, Design Assistant
Julie is a junior majoring in Cognitive Science and minoring in Computer Science at Berkeley. After exploring various fields, she discovered a strong interest in people, technology, and innovation through design. She has since pursued various projects on her own, designing the experience for an e-learning business simulation and collaborating with clients on graphic design projects in Innovative Design. Most recently, she worked as an Experience Design Intern on the Document Cloud team at Adobe. Julie hopes to continue learning as much as possible and advocates for making a larger social impact as a creative-driven generation. She currently works at the Blum Center as a Design Assistant, supporting the Center's initiatives through graphic design and photography. In her spare time, she enjoys making too many Spotify playlists, hiking, re-watching Rush Hour, and eating stroopwafels.
---
Joseph Kim, Web Developer/Designer
Joseph joined the Blum Center as a student Web Developer and Designer in May 2017. Joseph was initially brought onto the team to maintain and regularly update the current Blum Center website, but has since initiated a full site overhaul – including a centralization of the Blum Center's satellite websites – and redesign to be completed by year's end. Joseph is an intended Business major with a special interest in leadership and consultation. He loves his church fellowship Passion, Urbann Turbann, playing guitar, and the Lord of the Rings: Extended Edition trilogy.
---
Jana Guan, Design Assistant
Jana is a senior at UC Berkeley studying Cognitive Science. Wanting a blend between social science and technology, Jana decided that this major was the best choice for her. Jana initially took up graphic design after watching her friends do it and fell in love with design. Since then, Jana has designed for her church fellowship A2F and for other organizations. After graduating, she hopes to specialize in UI/UX and/or universal design where she can do the work that she loves and help those in need through design. In her free time, she enjoys handlettering, playing volleyball, learning new instruments, and cafe hopping.
---
Francesca Munsayac, Writing Assistant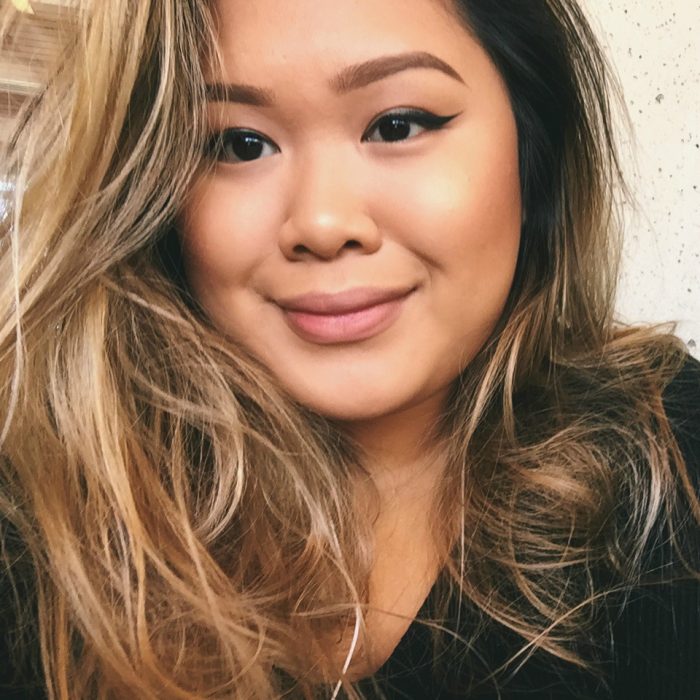 Francesca is currently a junior and is a writer for the Blum Center. As a Political Science major with a minor in Human Rights, her interests include politics, international affairs, and journalism. More importantly, Francesca is interested in the formation of identities through the intersections of race, class, and gender and how society can be altered to be more inclusive. In the future, she hopes to pursue journalism or law and be an advocate for women's rights. Alongside her writing job here at Blum, Francesca is a Student Life Reporter for the Daily Californian, Berkeley's independent, student-run newspaper. In her free time, she enjoys catching up on sleep, wasting too much money on food, and going to rap concerts.
---
Rachel Chung, Public Health; Global Poverty & Practice minor
Rachel Chung is currently a senior at Cal and a Student Assistant at the Blum Center. She is majoring in Public Health and is a GPP minor. Rachel is interested in working in the health/medical field and educating the public about health, prevention, food justice and security, nutrition, health technology, advocacy, and raising awareness for overall well-being. She has had experience working in public hospitals, the community, and a local tutoring center, and wishes to continue being involved, learning, and gaining real-world experience. Rachel is also actively involved with the UC Berkeley Food Pantry, is a GPP Minor Peer Advisor,  and was  a caseworker at the Suitcase Clinic.  In her spare time, Rachel enjoys working out at the gym, volunteering, running, spending time with friends and family, baking, exploring, playing video and card games, and walking with her dog.