Team

S. Shankar Sastry is Dean of the College of Engineering, and the NEC Distinguished Professor of Electrical Engineering and Computer Sciences. He also holds faculty appointments in the Departments of Bioengineering and Mechanical Engineering. He was formerly the Director of CITRIS (Center for Information Technology Research in the Interest of Society) and the Banatao Institute @ CITRIS Berkeley. In 2000, he served as Director of the Information Technology Office at DARPA. From 1996-1999, he was the Director of the Electronics Research Laboratory at Berkeley, an organized research unit on the Berkeley campus conducting research in computer sciences and all aspects of electrical engineering. Prior to joining the EECS faculty in 1983 he was a professor at MIT.
(510) 642-5771 | sastry[at]coe[dot]berkeley[dot]edu
---
Alice M. Agogino, Education Director
Alice M. Agogino is the Roscoe and Elizabeth Hughes Professor of Mechanical Engineering and serves as the Chair of the Graduate Group in Development Engineering and Education Director of the Blum Center for Developing Regions.  Agogino has served in a number of other administrative positions including Chair of the UC Berkeley Division of the Academic Senate, Associate Dean of Engineering and Director of the Instructional Technology Program. She also served as Director for the Synthesis Engineering Education Coalition and continues as PI for theDesignExchange educational portal. She is a member of the National Academy of Engineering (NAE) and has served on a number of committees of the National Academies, including the Committee on Women in Science, Engineering and Medicine.  With over 280 peer-reviewed publications, Agogino has supervised 157 MS projects/theses, 50 doctoral dissertations and numerous undergraduate researchers. She has won numerous teaching, best paper and research awards, including 2017 ASME Design Theory and Methodology Award, 2015 ASME Ruth and Joel Spira Outstanding Design Educator Award ", AAAS Lifetime Mentoring Award, 2013; Pi Tau Sigma Professor of the Year, 2011; Chancellor's Community Service Award, 2010; Faculty Award for Excellence in Graduate Student Mentoring, 2007.

(510) 642-6450 | agogino[at]berkeley[dot]edu
---
Maryanne McCormick, Executive Director
Maryanne McCormick is the Executive Director of the Blum Center and the Executive Director of the Big Ideas@Berkeley initiative. In that capacity, she is responsible for the strategic vision and overall operation of these multidisciplinary, multi-campus research and education efforts. In addition, she is Special Advisor at the Development Impact Lab, a global consortium of research institutes, non-governmental organizations, and industry partners, headquartered at UC Berkeley, committed to advancing international development through science and technology innovations. She holds an academic appointment at Berkeley Law School. Prior to joining UC Berkeley, she spent a decade in Washington, DC, serving on the staff of Senator Daniel Patrick Moynihan, as advisor at the Federal Communications Commission, and as public policy manager for Corning Incorporated. McCormick has a JD from Catholic University, graduating first in the class, an MBA from George Washington University, and a BA from the College of the Holy Cross. She is a member of the California Bar.
(510) 847-6851 | mmccormick[at]berkeley[dot]edu
---
Chetan Chowdhry, Director of Student Programs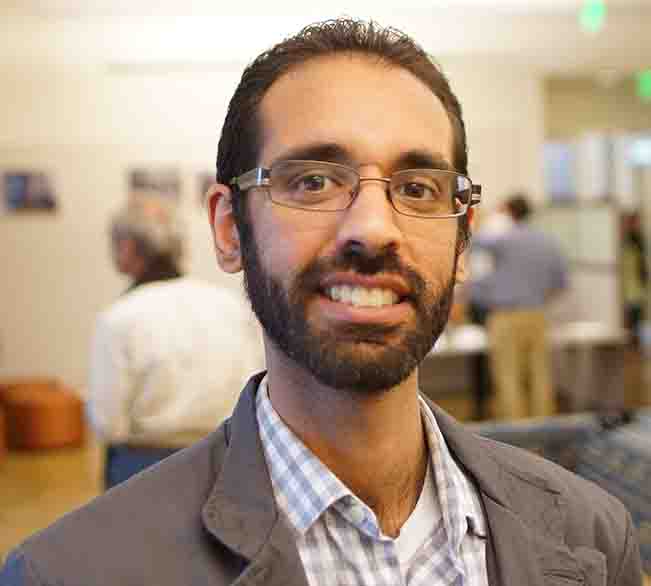 Chetan Chowdhry manages and serves as the Academic Advisor for the Global Poverty & Practice Minor. Prior to joining the Blum Center team, Chetan served as a Graduate Coordinator with the University of Maryland Multicultural Involvement and Community Advocacy Office. He holds a Master's degree in Counseling and Personnel Services from the University of Maryland, College Park, and a Bachelor's Degree in Political Science and Environmental Analysis & Design from UC Irvine.
(510) 664-4423 | cchowdhry[at]berkeley[dot]edu
---
Adrienne Chuck, Program Manager, Big Ideas Contest
Adrienne Chuck joined the Blum Center in 2014 and currently serves as the Program Manager for the Big Ideas@Berkeley Contest. She recently received an MPP from UC Berkeley's Goldman School of Public Policy, where she focused on international development, program evaluation, and agricultural development. Prior to joining the Blum Center, she worked on food security, governance, and US-Africa foreign policy-focused programs at Land O'Lakes International Development, Innovations for Poverty Action, the World Bank, and the Atlantic Council.
achuck[at]berkeley[dot]edu
---
Claudia Cohan, Director of Project Development
Claudia Cohan directs project development at the Blum Center, serving to build resources for the Global Poverty and Practice Minor, Big Ideas@Berkeley, Development Impact Lab, and Social Impact initiatives. Previously she spent ten years in the Haas School of Business, where she helped strengthen fundraising capacity for the school through a variety of new programs. Her specializations in nonprofit management and fundraising were developed during her many years working in environmental organizations including as executive director of Lindsay Wildlife Museum and development directors of Sustainable Conservation and The Nature Conservancy. She holds a MBA from the Haas School of Business and a degree in plant science from UC Davis.
(510) 642-6267 | cohan[at]berkeley[dot]edu
---
Phillip Denny, Director, Big Ideas Contest
Phillip Denny serves as the Senior Program Director of the Blum Center for Developing Economies, a position he assumed shortly after the Center was established in March 2006. He manages the Big Ideas@Berkeley contest–one of the oldest and most respected student innovation competitions in California. In this capacity, he has encouraged and supported approximately 1,400 interdisciplinary teams to develop creative solutions to today's most pressing social challenges. Under Phillip's direction, the Big Ideas Contest has helped secure millions of dollars in seed funding for student start-ups, expanded the contest to 18 campuses, and recruited over 1,000 industry, government and non-profit experts to judge ideas and mentor participants. He has also been integral in developing key partnerships across academia, private sector organizations, and entrepreneurship networks to strengthen social innovation initiatives on campus. As recognition for his leadership of Big Ideas, he received UC Berkeley's Chancellor's Outstanding Staff Award in 2015. Prior to joining the Center, Denny held leadership roles in multiple successful grass-roots and political campaigns, specializing in research and communications strategies for both candidates and organizations.
(510) 666-9120 | pdenny[at]berkeley[dot]edu
---
Taren Heintz, Director of Events, Operation and Outreach
Taren is originally from Seattle and has lived and worked for several Universities in the United States and Europe.  She obtained a BA in History and Religious studies from Central Washington University and studied abroad in Scotland at Dundee and St Andrew's Universities.  Taren is an Associate of the International Entrepreneurship Educator's Program, reflecting her significant contributions to entrepreneurial and enterprise education at international universities. While at Cardiff University, Taren worked in the Cardiff Enterprise team, which aims to help students achieve their potential through experiential learning and student led engagement projects. She has mentored, advised and awarded seed funding to student entrepreneurs working on both social and for profit ventures. Following this, Taren was appointed Research and Enterprise Manager at Cardiff Metropolitan's School of Art and Design. There she focused on both fundraising and managing large research projects while managing a dynamic team of designers, makers and artists. Having joined the Blum Center in 2017, Taren will be coordinating events, working on outreach projects and overseeing day to day operations of the Blum Center.
510 666-9121 | theintz[at]berkeley[dot]edu
---
Gladys Khoury, Director of Finance
Gladys Khoury directs all financial aspects of the Blum Center including accounting practices, budgeting, financial planning, financial analysis, and monitoring of financial performance. From 2006 through 2009, Khoury was a Senior Research Administrator and Program Manager for the TRUST Center in UC Berkeley's College of Engineering. From 2001 through 2006, she was Senior Contracts and Grants Officer, at UC Berkeley's Controller's Office, and from 1989 through 2001 she was Controller and Office Manager for California Engineering in San Francisco. Gladys holds an MBA in Finance, with a BA in Accounting and Finance from the University of California, Berkeley. She is also an active member with the California Association of Realtors as a Real Estate Broker licensed by the state of California.
(510) 664-4880 | gkhoury[at]berkeley[dot]edu
---
Heather Kinlaw Lofthouse, Director of Special Projects
Heather Kinlaw Lofthouse is the Director of Special Projects at the Blum Center, managing the operation and progress of the Center's ongoing work and new projects, including its expansion to all 10 UC campuses. Heather recently served as the founding Managing Director for Inequality Media, a new non-profit founded by Former Secretary of Labor, Robert Reich. Previously, she developed health and education programs for children in the US and Latin America as Managing Director of Absolute Return for Kids US, and managed and contributed to a body of research on social franchising as Program Manager for the Private Sector Healthcare Initiative at UCSF's Global Health Group. She has a Master's in Public Policy and a Master's in Public Health from UC Berkeley and a BA in Philosophy and Religion (Islamic focus) from George Washington University.
(510) 666-9135 | hlofthouse[at]berkeley[dot]edu
---
Sophi Martin, Innovation Director

Dr. Sophi Martin develops and executes scaling strategies for technologies coming out of the Blum Center ecosystem, working with faculty and students to grow their impact. She also supports social innovators across the campus and Blum Center network in the Big Ideas contest and Social Innovator OnRamp curriculum. She contributes to the strategy and implementation of Blum Center growth, DIL, and the Development Engineering Designated Emphasis. From 2010 to 2014, Sophi worked for the College of Engineering at the University of Illinois at Urbana-Champaign in corporate relations and research administration. Sophi holds a Ph.D. in Materials Science and Engineering and a B.S. in Engineering Physics, both from UC Berkeley, and brings her passion for engineering to her role in transitioning science from the lab bench to making real impact on the world around us.
sophi[at]berkeley[dot]edu
---
Dr. Ashley Muspratt, DevEng Fellow
Ashley Muspratt is a waste-to-energy entrepreneur focused on using business to solve human waste management challenges in developing cities. Ashley has a Ph.D. from Berkeley's Energy & Resources Group ('09) and an M.S. from Civil & Environmental Engineering. Ashley is driven in her work by a passion for protecting the environment and a penchant for tackling global challenges. Ashley just relocated to Berkeley after being based in sub-Saharan Africa for the last seven years, where she lived in Ghana, Kenya, and most recently Rwanda. When not managing poop (including that of two sons in diapers), she's enjoying getting re-acquainted with the wonderful outdoors, people, and food in the Bay Area.
---
Jennifer Walske, Visiting Fellow
Dr. Jennifer Walske is a visiting professor at the Blum Center and a social impact fellow at Berkeley-Haas, publishing with Dr. Laura Tyson. As a writer, researcher, and investor, Dr. Walske works closely with social enterprises, sitting on numerous for-profit and non-profit boards, including Fair Trade USA, Net Impact, Better VC, and the San Francisco Ballet. In 2016 Dr. Walske received an "outstanding research" award, and, in 2011, a "best paper" award from NYU Stern's Social Entrepreneurship Conference. Dr. Walske has received the Cheit Award for Teaching Excellence at Berkeley-Haas, and the Faculty Academic Excellence Award at University of San Francisco's School of Management. Dr. Walske holds a doctorate from Boston University, an MBA from Santa Clara University and a bachelor's degree from UC Santa Barbara. Prior to her academic career, Dr. Walske was a highly ranked investment banking securities analyst and a product line marketing manager within CAD/CAM/CAE.
jmwalske[at]berkeley[dot]edu
---
UC Berkeley Students at the Blum Center
Each semester, the Blum Center is fortunate to work with many talented students at UC Berkeley. Since the Center began in 2006, we've supported over 250 graduate students and 90 undergraduate students — who've worked with us as researchers, instructors, designers, writers, peer advisors and office assistants. We are grateful to all the students who have chosen to work with us in Blum Hall.
---
Graduate Students
---
Max Aaronson, Master of Public Policy candidate
Max Aaronson is a graduate student researcher for the Big Ideas contest. Max assists in management of the contest, coordinates outreach on the UC Berkeley campus, facilitates the practitioners in residence series, and helps teams with structuring their proposals. He is currently pursuing a Master of Public Policy with particular focus on international development, foreign affairs and economic policy. Max has experience working in banking, microfinance, economic policy and education-technology.
---
Rachel Dzombak, PhD Civil and Environmental Engineering candidate
Rachel Dzombak is a PhD candidate in the Civil and Environmental Engineering program, and a student in the Development Engineering program. She researches the role of product design in preserving natural resources as well as how to enable sustainable supply chain decisions. Prior to attending Berkeley, Rachel co-founded Mashavu, a for-profit enterprise that employs community health workers to introduce preventative medicine in rural Kenya. Rachel attended Penn State University and received a B.S. in Biomedical Engineering with an emphasis in Humanitarian Engineering and Social Entrepreneurship. Her work with the Blum Center for Developing Economies focuses on defining strategies to engage more women in entrepreneurship – a major passion area for her!
---
Juno Fitzpatrick, Master of Development Practice candidate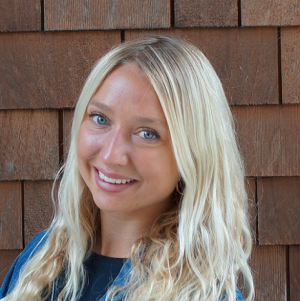 Juno Fitzpatrick is the Network Coordinator for Big Ideas, an innovation contest designed to inspire, support and fund student-led social ventures across 18 participating universities. Juno has experience working in International Development, implementing projects on ground in Sub-Saharan Africa, South Asia and Small Island Developing States in the North Pacific. As former project coordinator for an environmental rights organization in the Niger Delta, Nigeria, she has facilitated projects with the United States Conflict and Stabilization Operation (USCSO), Cordaid and the International Institute of Environment and Development (IIED). Currently, Juno is pursuing a Masters in Development Practices in UC Berkeley's College of Natural Resources' with a concentration in climate change adaption, mitigation and human rights.
---
Undergraduate Students
---
Sarah Bernardo, English and Legal Studies
Sarah Bernardo is a fourth year double major in English and Legal Studies. Since the spring of 2015, her work at the Blum Center has focused on anti-human trafficking. Her first project was preparing a research portfolio to advise the American Himalayan Foundation on evaluative methods of STOP Girl Trafficking's initiatives in Nepal. She also served as a course assistant to renowned human-rights expert Siddharth Kara for his first lecture course at UC Berkeley, Global Poverty & Practice 140 "Human Trafficking and Modern Slavery." Sarah is currently a writer for the Blum Center, and she has published articles exploring the anti-trafficking community at Cal. She also reports on partners of the Blum Center such as the Autodesk Foundation. Originally from Texas, her areas of interest include social justice, women's empowerment, and politics. She hopes to become a lawyer in the field of civil rights law or international human rights law.
---
Rachel Chung, Public Health; Global Poverty & Practice minor
Rachel Chung is currently a senior at Cal and a Student Assistant at the Blum Center. She is majoring in Public Health and is a GPP minor. Rachel is interested in working in the health/medical field and educating the public about health, prevention, food justice and security, nutrition, health technology, advocacy, and raising awareness for overall well-being. She has had experience working in public hospitals, the community, and a local tutoring center, and wishes to continue being involved, learning, and gaining real-world experience. Rachel is also actively involved with the UC Berkeley Food Pantry, is a GPP Minor Peer Advisor,  and was  a caseworker at the Suitcase Clinic.  In her spare time, Rachel enjoys working out at the gym, volunteering, running, spending time with friends and family, baking, exploring, playing video and card games, and walking with her dog.
---
Robert Hamwey, Chemical Engineering
Robert is a sophomore pursuing a major in chemical engineering. He joined the Blum Center in September 2016 as a program assistant. Robert is passionate about sustainable technology and its impact on economic development, as well as environmental protection. In the past, Robert has assisted with research in monitoring lake water pollution, and he is currently a member of the Cal Environmental Team. In his spare time Robert enjoys reading, hiking, and sailing.
---
Susie Kang, Cognitive Science; Computer Science minor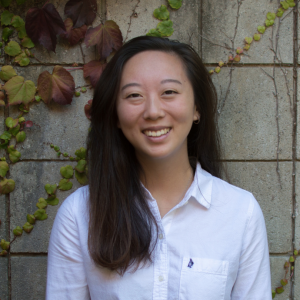 Susie is a senior and assists the Blum Center as the Web Coordinator. She is majoring in Cognitive Science with a minor in Computer Science and plans to work in the tech industry as a software engineer once she graduates next spring. Susie grew up in LA and moved to the bay when she started school at UC Berkeley. At school, she is involved with an online shopping platform called Spero and a Christian fellowship called Passion. She is also passionate about graphic design. In her spare time, she likes to hike, explore the bay area, watercolor, and eat Chipotle.
---
Juliette Pascual, Conservation and Resource Studies; GIS minor
Juliette is a second-year Conservation and Resource Studies major and Geospatial Information Science and Technology minor from Bakersfield, California. Her interests include environmental issues and how they interact with human health, social inequity, and political systems. At Cal, Juliette has worked with the Educational Opportunity Program and volunteered with the Alternative Breaks: Urban Health program. She is currently a member of REACH! and the Biology Scholars Program, and she is a Student Assistant at the Blum Center and the Foothill Housing Office. In her spare time, she is watching romantic comedies and should probably be studying for chemistry.
---
April You, (Intended) Sociology or Environmental Economics and Policy
April You is currently a sophmore at Berkeley and a writer for the Blum Center. She is undecided in her major, but is leaning towards Sociology and/or Environmental Economics. In the past, she was involved in developing and running after-school programs and events for the youth of her city. April also writes for Soompi, a K-pop website, and runs a Young Adult book blog. In her free time, she can be found translating Korean dramas and trying to decipher the mutterings of K-pop idol groups.