Advising
GPP Staff Advisors and Peer Advisors are available to meet with students to discuss any questions they have regarding the GPP Minor.
The GPP Peer Advisors are undergraduate students who have completed a majority of the requirements for the GPP Minor, including the Practice Experience. They are a great resource to seek information about what the Minor entails, selecting a practice experience, course planning, and much more.
We encourage prospective students to meet with GPP Advisors before they apply to declare the Minor. Students declared in the Minor should check in regularly with the Advisors for guidance on ensuring regular progress towards completing the Minor.
---
Drop-in Advising hours for the Fall Semester are:
Monday & Wednsday: 10:00am – 12:00pm; 1:30pm – 4:00pm
Tuesday & Thursday: 1:30pm – 4:00pm
Friday: 10:00am – 12:00pm
100 H Blum Hall
---
Students who are interested in pursuing the Global Poverty and Practice Minor and would like to receive reminders about workshops, deadlines, and other information related to the Minor are encouraged to complete the following form:
---
Spring 2017 Advising Schedule
| | Monday | Tuesday | Wednesday | Thursday | Friday |
| --- | --- | --- | --- | --- | --- |
| 10am | Marissa | No Advising | Ningning, Eli | No Advising | Eli |
| 10:30am | Marissa | No Advising | Ningning, Eli | No Advising | Eli |
| 11am | Ningning | No Advising | Ningning, Eli | No Advising | Rachel, Leilani |
| 11:30pm | Ningning | No Advising | Ningning, Eli | No Advising | Rachel, Leilani |
| 12pm | No Advising | No Advising | No Advising | No Advising | No Advising |
| 12:30pm | No Advising | No Advising | No Advising | No Advising | No Advising |
| 1pm | No Advising | No Advising | No Advising | No Advising | No Advising |
| 1:30pm | Istifaa, Rachel | Marissa, Rachel | Istifaa, Akemi | Akemi | No Advising |
| 2pm | Istifaa, Rachel, Akemi | Marissa, Rachel | Istifaa, Sherwin | Margaux | No Advising |
| 2:30pm | Istifaa, Akemi, Margaux | Marissa | Istifaa, Sherwin | Leilani, Margaux | No Advising |
| 3pm | Akemi, Margaux | Marissa, Sherwin | Sherwin | Leilani, Margaux | No Advising |
| 3:30pm | Akemi, Margaux | Sherwin | Sherwin | Leilani | No Advising |
---
Ningning Hu
Major: Public Health
Year:  Senior
Practice Experience:  I did my practice experience in Taiwan with Taiwan Roots Medical Peace Corps, which started off as an organization that provided medical service to indigenous people in mountainous regions of Taiwan. Nowadays, it also offers medical assistance to rural areas outside of Taiwan as well as those hit by natural disasters. I mainly worked in their office in Xindian, assisting with trip preparation, translating, bookkeeping, presentations, and data entry. Being at the office allowed me to get a better sense of the internal workings of an NGO and inequities within healthcare. I also participated in the preparation and execution of two of their medical missions—one in Taiwan and one in Sri Lanka.
GPP Elective Courses Taken: Public Health 116: Social, Political, and Ethical Issues in Health and Medicine; Legal Studies 161 – Law in Chinese Society
Activities:  ACE Coaches: SRO Project, Labor Coach, Volunteer Health Interpreter Organization (VHIO), Fei Tian Dancers, Studied abroad in Argentina Fall 2016
About Me:  Hi everyone! My name is Ningning, and I am looking forward to helping you navigate the GPP minor or just answering any questions you may have. I am originally from Taipei, Taiwan, but I have lived in the East Bay for over 16 years. For my PE, I chose an organization that fits with my interest of pursuing a career in the medical field and my goal of providing assistance to areas that lack adequate health services. I did my PE abroad, and although I could converse in the language, I still found many challenges though I gained a lot in the process as well. So, if you have similar interests or want a second opinion about anything you are unsure about, feel free to come find me. I cannot wait to meet you, and I wish you the best with the school year!
---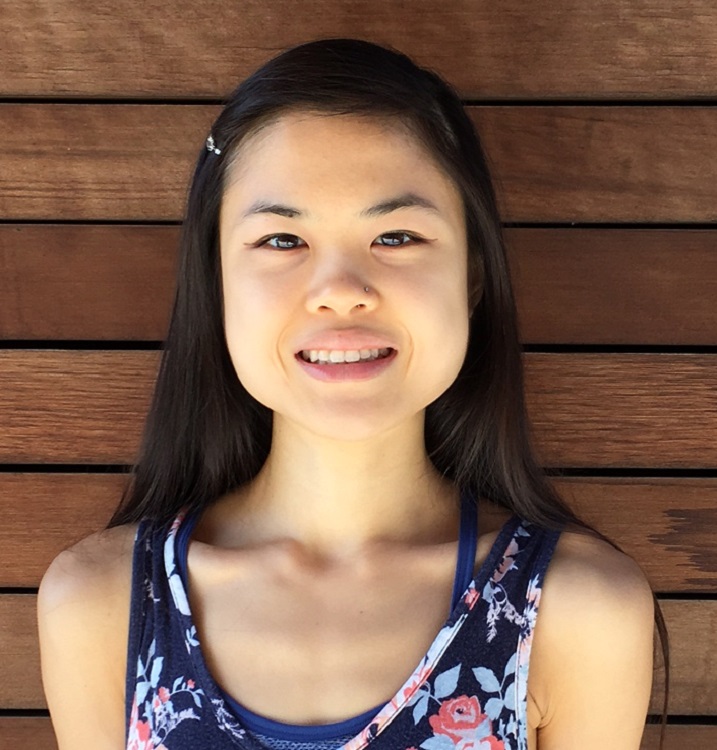 Rachel Chung
Major: Public Health
Year: Senior
Practice Experience: Since 2014, I have been a caseworker with The Suitcase Clinic, located in Berkeley. This organization provides free medical, legal, and social services to the homeless, underserved, low-income population in the Bay Area. As a caseworker, I spend several hours a month providing free, basic services such as hair-washing, referrals, supplies, and advocacy for resources and clients' rights. I serve a diverse population of clients and collaborate with other volunteers to fundraise, gather supplies, improve current policies, and expand services by addressing the root causes of and the stigma around urban poverty. We also create campaigns, fundraise, and conduct outreach projects to alleviate and eliminate homelessness and the stigma surrounding those affected. The organization's holistic approach to combatting urban poverty and treating everyone as humans aligns with my values of empathy, compassion, and desire to help those in need. Being able to befriend and hear each client's life stories is a rewarding, humbling, and challenging experience, but it has helped me better understand the socioeconomic and political factors that continue to mold society today.
GPP Elective Courses Taken: ASAMST 143: Asian American Health; PB HLTH 112: International Health; PB HLTH 116: Health Medical Issues; PB HLTH 150E: Community Health; Public Health 181: Poverty and Population; PPOL C103: Wealth and Poverty
Activities:  Program Assistant at the Blum Center (I work at the front desk, so be sure to stop by and say hello!), Caseworker at the Suitcase Clinic, Peer adviser for GPP since Fall 2015
About Me:  Hello! My name is Rachel, and I will be one of your loving Peer Advisors. I'm passionate about the intersection of technology and gaming in health promotion, medicine, health policy, food systems and justice, the welfare system, personal empowerment, mind-body wellness, fitness, and nutrition! I love dogs, working out (especially running and weight-lifting), taking long walks, shopping, watching documentaries and movies, meeting people around the world online, and playing video games (I'm a kid at heart ❤). I also am a volunteer and a Food Operations and Basic Needs Intern at the UC Berkeley Food Pantry, where I not only help with restocking the food pantry, but keep track of inventory, assist students, research healthy, nutritional foods and assess basic needs, conduct outreach, and am also collaborating on several projects to improve our efforts to advocate for food security and access across campus and the UC System. From GPP matters and your PE, to classes, schedules, and even non-academic topics – I'm here to help advise, guide, and be a friend. When I'm not advising, feel free to say hello to me at the front desk of the Blum Center, where I also work as a program assistant, or contact me via email I look forward to meeting all of you and offering an open mind, heart, ears, and helping hands.
---
Leilani Gutierrez-Palominos
Major: Molecular and Cell Biology
Year: Junior
Practice Experience: I worked with the Southeast Health Center (SEHC) in San
Francisco's economically disadvantaged district of Bayview-Hunter's Point. The federal
government funds the SEHC, which allows Medi-Cal patients, homeless individuals, and marginalized community members to benefit from the primary care services provided. The SEHC seeks to optimize sustainable high-quality care and low-cost access for patients. I assisted in medical scribing, addressed health disparities, and participated in patient education in order to make patients' visits more efficient and increase the clinic's
productivity. My Practice Experience allowed me to engage in my dual passion for medicine and social justice.
Activities: Nomura Research Group, TEDxBerkeley, Cal Triathlon, Biology Scholars Program
About Me: Hello! I was born in the small, humble town of Arteaga, Michoacan, in Mexico and raised in Fresno, CA. I have always been interested in pursuing the medical field with a desire of working alongside underserved populations. The GPP minor has been a formative aspect of my education at Cal. GPP provides a vibrant space to engage in revolutionizing ideas and fostering relationships with passionate individuals that share a commitment to serving impoverished communities and addressing inequalities. I would love to provide encouragement to help you pursue this minor or also with any other questions you may have! Other talking points could be sloths, chocolate, swimming, or anything else on your mind. Looking forward to meeting you!
---
Akemi Levine
Major: Cognitive Science
Year: Junior
Practice Experience: This past summer I traveled to Mumbai, India where I spent 7 weeks working for Atma Education, a nonprofit consulting organization that provides its services to other nonprofits with an education component in Mumbai with goals of growth, sustainability, and increased impact. Specifically, I worked with Atma's partner organization Urja, a homeless women's shelter and rehabilitation center, on developing human resources systems that promote smoother and more efficient day-to-day functioning as well as scalability. My practice experience provided me with the opportunity to learn new skills, make new friends, and develop an informed understanding of a marginalized group of people within a new culture.
GPP Elective Courses Taken: Education 140AC- Literacy: Individual and Societal Development; AIS 196- India in a Globalized World: Post colonialism, Neo-classicism and Beyond
About Me: Hi Everyone! I'm from Camarillo, a safe, quiet town in Southern California. Growing up in that environment kept me decently sheltered from the struggles (and causes of those struggles) that people experience here in the United States and internationally. Taking the introductory course to the minor, GPP 115, expanded my knowledge and pulled at my heart. It inspired me to address the inequalities and injustices that have arisen with globalization and led me to pursue the GPP minor. My interests are in education rights and intercultural exchanges, and I could talk for hours about them, but I am also into hiking, traveling and baking (thanks to Tasty videos). If you want to hear more about my personal experiences and perspectives gained through the GPP program or seek guidance for your own path within the minor, feel free to stop by the Blum Center and chat with me!
---
Margaux Payton
Major(s): Political Economy
Year: Junior
Practice Experience: I worked in Mumbai, India with the Family Planning Association of India for my practice experience. The International Planned Parenthood Federation oversees FPA India and similar family planning organizations, like Planned Parenthood in the U.S., which work together to provide reproductive health services and family planning around the world. FPA India reaches the most underpriviledged people by providing health care at reduced costs and for free. The clinics are stigma- free zones, where everyone can receive contraceptives and services. The organization actively fights stigma and advocates for people's reproductive and sexual rights across the country. What interested me most was how the organization implemented sexuaility curriculum in schools and in youth centers for out-of-school young people. The comprehensive curriculum includes topics of gender, sexuality, biology of sex, reproductive rights, abuse, and pleasure. As an adolescent education intern, I created a version of the sexuality education curriculum for a website and attended counseling sessions, pediatric appointments, and did outreach for the reproductive health services provided at the clinic.
GPP Elective Courses Taken: IAS 150.8: Globalization in India
Activities: Clinton Global Initiative University, Zeta Tau Alpha, Cal Rotaract, Cal Climbing Team, CHAOS
About Me: Hey there! I am Margaux Payton from Poway, California–a suburban town in San Diego County. I grew up raising farm animals, camping, and hiking with my family. I am a huge music person—gotta love a random dance party! Cal was (and still is) my dream school for its legacy of social justice warriors, for its current nobel laureate faculty, and for its forward looking environmental consciousness. I had a great experience in Cal's Global Internships study abroad program because I was able to take classes in India, do my practice experience and travel all at once. If you have a question about completing an international practice experience or about simlutaneously studying abroad and doing your practice experience, I am happy to answer them! And of course all other questions or concerns you may have. I am eager to meet you and hope to be of service!
---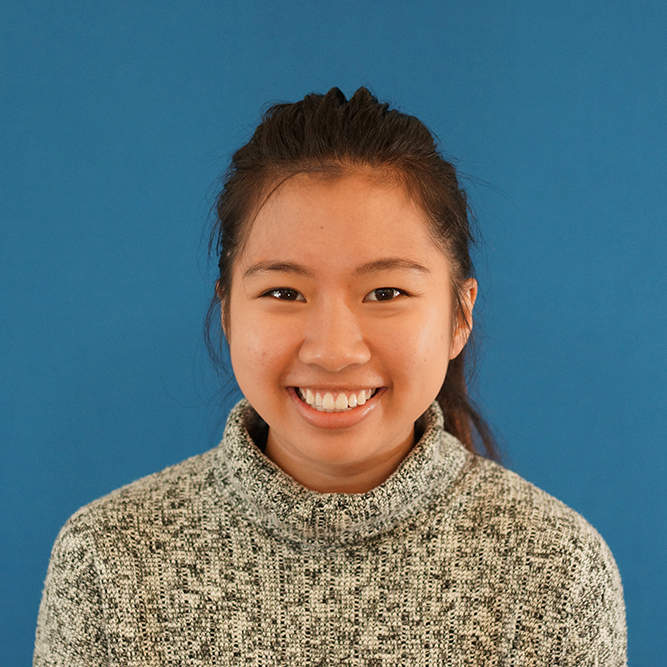 Sherwin Rosario
Major: Social Welfare
Year: Senior
Practice Experience: I interned for the Department of Health within the Municipality of Pateros in Metro, Manila Philippines. I was able to assist with the social services provided by their community health centers, specifically with programs for immunization, nutrition, and healthy lifestyles.
GPP Elective Courses Taken:  Public Health 116: Seminar on Social, Political, and Ethical Issues in Health and Medicine; Public Health 150D: Introduction to Health Policy & Management; Public Health 181: Poverty and Population; Sociology 124: Sociology of Poverty
Activities: ASUC Student Union LEAD Center, Pilipino Association for Health Careers (PAHC), Mabuhay Health Center (MHC), Filipino Mental Health Initiative (FMHI)
About Me: Hello! My name is Sherwin and I am a 4th year undergraduate Social Welfare major from Glendale, CA. I enjoy attending concerts and musical events, as well as traveling to and exploring different places, locally and abroad. I love to brunch and discover new ice cream spots. I am also particularly passionate about global health, community health, and health policy. If these are fields you are considering for your Practice Experience or if you are simply interested in exploring your personal interests, come by during my advising hours! I am excited to be here at the Blum Center and look forward to meeting you all!
---
Marissa Scott
Major(s): Integrative Biology
Year: Senior
Practice Experience: I did my practice experience with a US based non-profit called The Malawi Project, which has been working in Malawi, Africa for 23 years. The organization runs programs that address agricultural, educational, and medical needs throughout the country. I worked with their medical program, where I had the opportunity to visit various hospitals and rural clinics. A large part of my time was spent working with the director of the program to assess which supplies were most needed in each of the hospitals they help support. In addition, I helped distribute these supplies, shadowed doctors, attended board meetings, and worked in HIV/AIDS clinics.
GPP Elective Courses Taken: African American Studies 115: Language and Social Issues in Africa; Integrative Biology 117: Medical Ethnobotany
Activities: Health Advocate at Highland Hospital
About Me: Hey everyone! My name is Marissa and I'm so excited to be one of your peer advisors this year. As a Southern California native, going to the beach is one of my all time favorite activities. I love surfing, hiking, and pretty much anything active and outdoors. I want to pursue a career in the medical field and work in underserved areas to help address issues of inequality within the healthcare system. My practice experience was a great way for me to explore some of these issues on an international scale and get hands-on experience. I'm here to answer any questions you may have about the minor as well as anything else that may come to mind. Can't wait to meet you all!
---
Istifaa Ahmed
Major: Ethnic Studies and Gender and Women's Studies
Year: Senior
Practice Experience: California Coalition for Women Prisoners (CCWP), San Francisco CCWP challenges the racial and sexual violence imposed by the prison industrial complex (PIC) onto incarcerated queer and trans, black and brown women. My work encompasses responding to medical and legal requests and providing such resources to women in prison, parole advocacy, and accompanying staff on legal prison visits to interview incarcerated women.
About Me: I am a Bengali critical race feminist. I've lived most of my life in LA, with my mom and sister, who also goes to Cal (I'm trying not to smother her). They're my two favorite people in the world and I'd be lucky to become half the inspirational, beautiful, and intersectional woman that my mother is today. I'm also really into doing research; it's kind of my part-time hobby… Most of my research analyzes and traces sexual violence against women of color in the U.S., and state-sanctioned sexual violence against incarcerated women of color. I'd be ecstatic to talk to you about any of these issues, and/or whatever else interests you. I'm flexible and love passionate people! Feel free to drop by anytime (when we're open that is). I hope to see you soon!
---
Elizabeth Gomez
Major: Interdisciplinary Studies Field Major (ISF)
Year: Senior
Practice Experience: My practice experience will be with the International Rescue Committee in Oakland. This organization helps provide refugees with resettlement, medical help, job readiness, and other support to make sure that they are taken care of. I will be particularly focused in the medical department working alongside the staff and making sure that all the patients have their proper vaccines and medical needs attended to.
GPP Elective Courses Taken: Integrative Biology 117, Public Policy 103
Activities: Medlife, Trenza, Cal Basketball Manager
About Me: Hey guys! Some of my interests are sports and music! So if anyone needs a gym buddy or a partner on the dance floor I'm your girl! But if you need some help with the GPP minor, I am also your girl! Feel free to come by and speak to me when I'm in the office!
---